Book your tickets now
Choose a time to get started:
Down for the Count All-Stars are regularly found at world-famous jazz clubs including Ronnie Scott's in London - and now they are heading to Broadway Cinema and Theatre on March 24th 2024 with their new show, A Century of Swing, bringing the informal yet sophisticated atmosphere of these clubs to theatres across the country.
| | |
| --- | --- |
| Rating | TBC |
| Runtime | 120 mins |
Described as "one hellova celebration of vintage music" by TimeOut London, their show A Century of Swing breathes new life into some of the best music of the 20th Century, treating audiences to joyous instrumental solos and sublime vocal performances.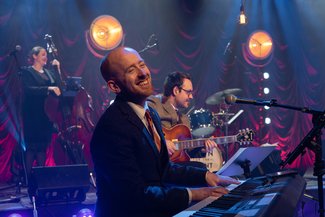 Audiences can expect to hear songs from the likes of Duke Ellington, Benny Goodman, Count Basie and Glenn Miller, and classics from singers such as Louis Armstrong, Ella Fitzgerald and Nat 'King' Cole.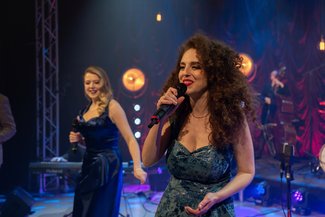 Down for the Count first burst onto the vintage scene at Twinwood Festival in 2013 where they stole the show with their energetic performance, onstage camaraderie and obvious love of vintage music. Since then they have sold out shows at prestigious venues such as Ronnie Scott's Jazz Club, Cadogan Hall, and even Europe's oldest jazz club Le Caveau de la Huchette in Paris (featured in Hollywood smash hit La La Land).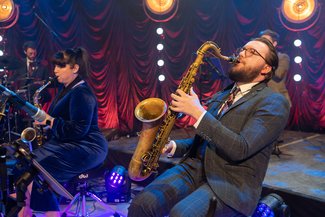 The band are friends on-stage and off, with audiences up and down the country commenting on the ebullient atmosphere created by the show. However the music always takes centre stage and the show features some of the best instrumentalists and vocalists performing in the UK today.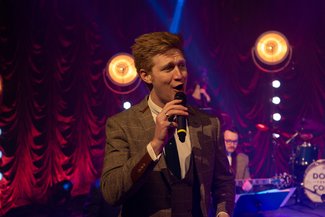 With spontaneity being a central aspect of the show, no two performances are ever the same - giving each night a unique energy and experience for the audience. Musical director Mike Paul-Smith explains, "every show is different, as we want people to leave the theatre feeling energised and inspired to go and find out more about the swing and jazz music which we love in Down for the Count''.