Book your tickets now
Choose a time to get started:
The award winning and critically acclaimed OVO makes its debut at Broadway Letchworth, kicking off a new programme of high quality live theatre with Lucy Kirkwood's Mosquitoes.
| | |
| --- | --- |
| Rating | TBC |
| Runtime | 145 mins |
Since her debut in 2008, Lucy Kirkwood has firmly established herself as a leading playwright of her generation, the writer of a series of savagely funny, highly intelligent and beautifully observed plays that tackle the pressing issues of our times including Chimerica, The Children and The Welkin.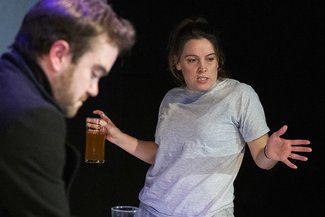 Alice is a scientist. She lives in Geneva. As the Large Hadron Collider starts up in 2008, she is on the brink of the most exciting work of her life. Jenny is her sister. She lives in Luton. She spends a lot of time Googling. When tragedy throws them together, the collision threatens them all with chaos.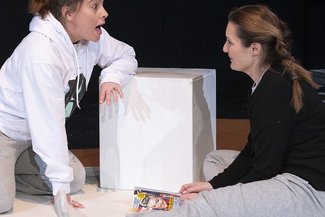 Lucy Kirkwood's wildly ambitious play is a brilliantly funny and occasionally brutal exploration of the workings of the universe and our place within it, and what it means to be a sister, a mother and a daughter. With its strong debate about the merits of vaccination and the limitations of science, this production – the play's first UK revival since its 2017 premiere at the National Theatre – offers a particular resonance in the context of the global pandemic and the ongoing climate change debate.